Zoran Stepput (CEO)
Your specialist for corrosion protection in the area of superyacht construction
accredited inspector of corrosion protection
certified by the Frosio Institute
more than 20 years of professional experience
your partner in corrosion protection, project management and expertise
focus on coating / production in the superyacht sector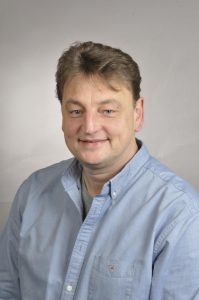 His way to your reliable partner
Professional career:
2015 – Goodlevel-Consulting
CEO, corrosion protection Inspector, Project Manager, Consultant (see also references)
2014 – Nobiskrug Werft, Rendsburg
Inspector and coordinator in the superyacht sector (see also references)
2010 – 2014 Stern corrosion protection GmbH, Stralsund
Technical marketing, quality assurance and Certified Frosio Inspector Level III
2007 – 2009 Relius Coating / BASF, Oldenburg
Serving as an application engineer in corrosion protection and product developer and tester. Supervision of "Relius project" in almost all North German shipyards. Project support of wind energy farms of the Evonik industries AG and of Enercon throughout Europe.
2004 – 2007 Lürssen – Yard Bardenfleth
Inspector and corrosion protection coordinator (see also references)
1998 – 2003 GTF Freese corrosion protection Bremen
Foreman in corrosion protection. Monitoring and quality assurance. Internal corrosion protection training
Professional training:
RMCI – Registered Marine Coating Inspector, 2016
Certified Fire Safety Engineer Akademie Würth, 20.11.2013
Advanced training "Korrosionsschutz BG Bau", 07.-09.12.2011
SCC – Lehrgang für operativ tätige Führungskräfte SCC – Pass | SCC Schein 07.04.2010
Worldwide certified inspector and ZTV/Ing. GSI SLV Duisburg, 02.03.2008
Skills:
Services of a Frosio-inspector Level 3 – KOR-Schein nach Engineer ZTV ING. Consulting in planning, controlling and implementation of coatings in the industrial sector of corrosion protection and the superyacht sector.
Monitoring, control, audit and coordination of projects in the corrosion protection. Due to the close contacts and long-standing cooperation with our suppliers, we are able to use the latest technologies.
Filling and varnishing works, corrosion protection in interior and exterior areas of yachts and boats. Tank coatings, according to the German shipbuilding industry standard and also in accordance with the relevant specifications and the GL standard IMO-PSPC.
Monitoring, control, audit and certification of industrial lacquers and coatings of all kinds
Inspection, acceptance and expert report of coating in the industrial corrosion protection.
Monitoring and acceptances, controlling and certification in coating, methods and procedures in the industrial corrosion protection in the yacht sector according to SCC.
Strengths:
high quality standard and know-how
economic efficiency
loyality
on schedule
fast availability of my services
flexibility
safety